If the spongy interior area of the tooth (or pulp) becomes infected, it can cause a good deal of discomfort and the entire tooth begins to die if the infection is not stopped. A root canal therapy by our dentists at DentalWorks - Spartanburg in Spartanburg, SC takes out the infected pulp from the tooth, which can save the tooth and permit proper healing start. To strengthen and protect the tooth after the pulp is taken out, a filling material can be injected inside the tooth or a dental crown can be placed over the tooth by our dentists. If the infection is not treated, other teeth may become infected, not to mention that the bacteria may enter the blood stream and infect another parts of the body. At DentalWorks - Spartanburg in Spartanburg, SC, our dentists offer root canal therapies to help patients and restore their dental health.
Reviews
"If I could give 0 stars I would Everything in the place of business went well. Only had $160 worth of work done paid $100 up front and billed the rest and DentalWorks ran my girlfriend and I debit card for $400. After I get my money returned that they stole from me I will never be returning to this location ever again. I wouldn't recommend going here unless you want your money stolen!"
- Anonymous /
Facebook /
Aug 11, 2017
"People, please read this full review, as I am just wanting to help others out. Like whoever is reading this, I looked up reviews on Dental Works before I went too. I was so so happy the day I got treated here because the office staff was so nice and Dr. O'Brien made me feel so comfortable! The lady that cleaned my teet...h was super nice and patient with me too! Now, accidents happen all the time, but I was charged $400, significantly over the amount I authorized or had work done for. I understand that errors occur, we are all human. What disappoints me is how it was handled. Office staff had a complete personality change over this, mind you, something out of my control and by no means my error! My goodness, today when I walked in to discuss this matter with them, I didn't even get a hello. I was simply told to sit down. Because of their error, again a significant amount of money, my bank account has an issue now. Dental works told me they authorized the refund and so forth but I've met with my bank local and spoken regional and they haven't gotten a refunded payment come through yet. I know that refunds take several business days, but there isn't anything even pending yet, and again their error has messed up my finances until I get paid again. I pray that it goes through and they are being totally honest with me. Regardless though, this was handled unprofessionally. I've gotten laughed at, snarled faces, etc. and all that I MYSELF did was give this place a try as a new patient. In fact, the blame got on everybody else except them! They blamed the bank they do their financials with, then it was my bank's fault, blah blah blah. Sitting in the office today, I was told that they don't keep any checks or money in their office for refunds, etc. but office manager had just right before stated that she was at the bank for Dental Works just like every Friday?? When I asked her to get her boss or the bank they work with on the phone while I was present, she absolutely would not do it and after demanding she do it 4 or 5 times, she finally leaves the office, goes who knows where because "she can't call that particular extension from her phone" ummm your office phone is functional and I just saw calls coming in on it?? Seems weird!!! Obviously, going by the reviews on here, noone has had this particular issue. My warning to everybody out there though is that if it happened to me and this is how it was handled, it could happen to you. I don't want to get any service provided to me from people who can turn on you at the drop of a hat for THEIR own mistake. Right is right and wrong is wrong. And to make me wait on that kind of amount of money for days after you made such a "boo boo" is just not right. Good luck Dental Works patients. See More"
- S.M. /
Facebook /
Aug 11, 2017
"Professional, kind and knowledgeable. Great place for dentistry."
- A.R. /
Google /
Jul 31, 2017
"After 2 years I finally am back at a dental office I feel comfortable with (my dental plan changed and my prior dentist didn't accept the new one). My exclusive dental plan requires me to use one of only two "chain" dental companies in my area. My experience at the chain across the street was horrific and I was weary o...f attempting another. I'm glad I did!! I had a perfect dental experience at Dentalworks -Spartanburg!! My teeth are cleaned, I have no cavities (strange since the "other" told me I had 4 ?), I don't have gingivitis (strange since the other told me I did ... are we seeing a pattern here). Love the staff and the environment at Dental Works!! See More"
- B.S. /
Facebook /
Jul 11, 2017
"Excellent people staff do very great work, would recommend anyone everyone to go there"
- T.B. /
Google /
Jul 03, 2017
Previous
Next
A root canal treatment is usually performed with local anesthesia to desensitize the teeth and gums, plus our dentists may add sedation as needed. Our dentists will remove the pulp from the infected tooth or teeth, then our dentists will place a crown or inject filling material. Some patients are at higher risk of developing a bacterial infection (usually patients with heart problems like artificial heart valves and congenital defects), so our dentists may prescribe a round of antibiotics both before and after the root canal treatment.
If only local sedation is given, the patient should be allowed to drive and recover at their own home, but some sedation methods may require the patient to have a responsible adult pick them up. Patients will experience short-term numbness and some patients may experience minor pain that can usually be treated with an over-the-counter painkiller. If a temporary cap was placed on top of the infected tooth, the custom made crown will be positioned and fitted by our dentists at a separate appointment. Following a root canal, dental care including flossing and brushing at home, as well as visits to DentalWorks - Spartanburg as recommended by our dentists are important to sustain the health of the treated tooth or teeth.
A root canal procedure is usually paid in part by the individual's dental insurance, but it may not pay other costs for emergency treatment. Our dentists at DentalWorks - Spartanburg in Spartanburg, SC take several methods of payment and DentalWorks - Spartanburg can help individuals with financing, if needed.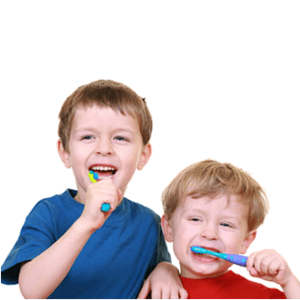 To relieve your pain and prevent more critical dental health problems, do not avoid talking with our dentists regarding root canal therapies. With modern dental tools and methods, plus sedation options at DentalWorks - Spartanburg in Spartanburg, SC, restoring an infected tooth does not have to be unpleasant or drawn-out.
Related Procedures